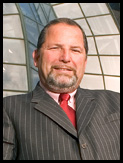 Henry Haskell
The Founder of KSI Capital, Henry brings a wealth of real estate and corporate know-how to KSI Capital. His credentials include over 25 years of experience in national and international real estate ownership, analysis and operations. Today, he is recognized as one of the country's foremost experts in creative lending.
His formidable analytical skills enable him to quickly explore every possible scenario to satisfy even the most complex loan requirements. Sometimes, that includes taking a partial equity position, a buy back or lease back.
When time is really tight, Henry will jump on his own plane to check out a site or project that same day. Negotiating on behalf of his client, he works with all the players to simplify the entire due diligence process - often working around the clock to meet an impending closing date.
Fluent in six languages, he has helped close hundreds of multi-million dollar loans for everything from raw land in Spain to condos in Mexico to the creation of championship golf courses in the Arizona Desert.
Henry has attended schools in the USA, France and Italy.
Email: henry@ksicapital.com


add my personal vcard